 WARTS was founded by Alan Williamson to offer businesses a range of expertise around trading and expansion, administration, and recovery. With a wealth of experience and a network of associates with similar records of expanding and turning around companies, WARTS is positioned to assist Australian businesses to compete and grow in the Australian and international markets.
THE WARTS STORY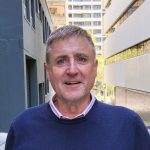 Alan Williamson is an experienced executive who has operated globally across a diverse range of businesses sectors including retail and wholesale consumer products, sports administration and business recovery services. He specialises in strategic initiatives for business growth, operational restructuring, sales and marketing, all sectors of the supply chain including sourcing, manufacturing, operations and distribution and senior governmental relations. In addition he has extensive knowledge of trading in over 80 countries across five continents.
Before establishing WARTS, Mr Williamson was Chief Executive Officer of a TCF Industry Company with a turnover of up to $125 million and excellent profitability. Prior to this he was General Manager of B&S Industries and Export Development Manager of Intral AG in Switzerland. He started his career with Tootal Ltd in the UK. He is a dual citizen of Australia and European Union.
To discuss how WARTS can assist, please call us on +61 406 994 828 or send us an email via our contact form here.
WARTS. FOR When you absolutely have to make things happen for the business.
Book Appointment
Let us know a time that suits and we can have an initial discussion obligation-free.
The steps you take today will determine tomorrow's outcome.